Thought you might like to have a little look at one of our services.
A photo shoot of one of our services. You can't come to us then we will come to you.
You are free to worship the Lord here at Plano Chapel. We let the Lord have his way and we let him direct us in our Services. This is not everyone but, just a little peek. If you are in our area you are welcome to come see us in person.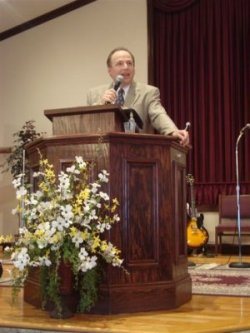 Pastor Kevin Hinton, preaching
We praise the Lord in song
Piano Player Organist Guitar Player
Sis. Peggy Sears Sis. Belinda Alexander Bro. Daniel Shepherd
Drummer Guitar Player
Sis. Windy Hinton Bro. Randy Sloan
Song Leader Song Leader
Sis Brittany Atnip Sis. Lois Turner
---