By which also he went and preached unto the spirits in prison. I Peter 3:19
We have several ministries at Plano Chapel which include a Nursing Home ministry, a Jail Ministry and a Bus ministry.
NURSING HOME MINISTRY: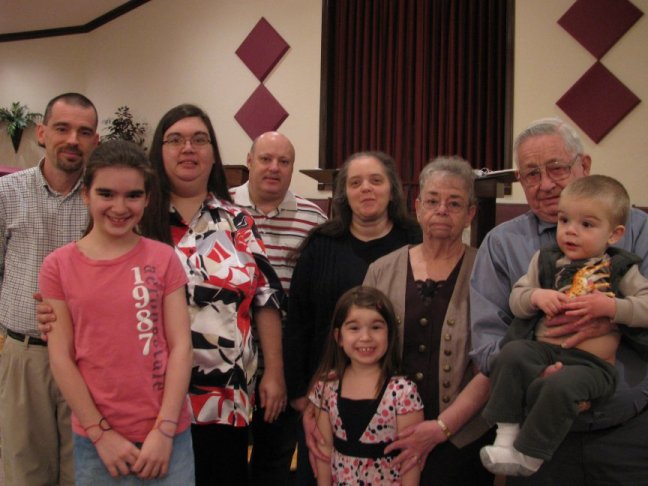 From left to right: Bro. Jeremy Childress, Maggie Childress (front), Sis. Nancy
Childress, Bro. Dudley Towe, Sis. Sandy Towe, Elizabeth Childress (front),
Sis. Opal Key, Bro. Opal Key and Eli Cildress (front).
Plano has a Nursing Home Ministry with services every Friday Night at Medco Nursing Home in Bowling Green, KY. Brothers Jeremy Childress and Dudley Towe bring the message. Bro. and Sis Opal Key, Sis. Nancy Childress and Sis. Sandy Towe worship with the residents in song. Maggie and Elizabeth Childress also sing in the services.
There are occasional guest speakers and singers that come to join in the worship with them also.
The residents also enjoy participating in the services, with some singing specials or giving a word of encouragement.
---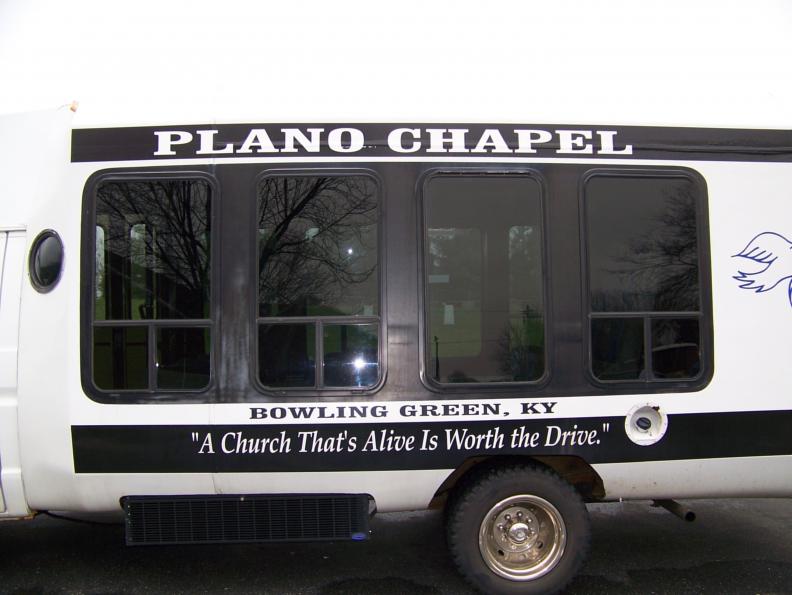 BUS MINISTRY:
Plano Chapel has a bus ministry for those who need a way to come to service. We will gladly pick you up and bring you to church and return you to your home.
---